Some women certainly know how to tickle men without actually touching them and one of such women is Yaw Dabo's alleged girlfriend, Vivian Okyere as she's causing serious 'confusion' with her latest picture on Instagram.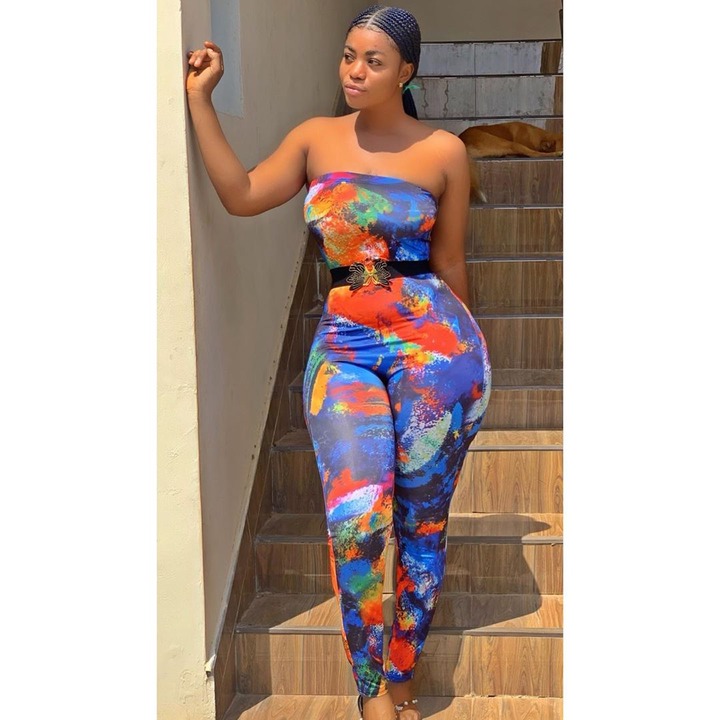 Although Vivian has said at one time in an interview that, she's not dating Yaw Dabo and that they are just good friends, it still does not deny Yaw Dabo the privilege of 'pulling some small current' from her sumptuous body each time they meet as friends.




Vivian Okyere who can best be remembered for her role in the movie, 'Megye Wo Girl' has grown into a beautiful woman over the years with her bum bum been one of her most beautiful body parts.
It's heartwarming watching her flaunt what her mama gave her and although it's not the first time we are seeing her flaunt that, we just couldn't help but admire this one.




Check out that photo below: