The one week celebration of late Kumawood star late Bishop Bernard Nyarko is currently taking place today at his family house.




Several Kumawood stars including Nana Ama Mcbrown, Oheneyere Mercy Aseidu,Lil Win and many more have been seen trooping in at the venue to commemorate the one week rite with the family.
Popular Facebook live Television KOFI TV has been streaming the whole event live on his popular and educative Kofi Tv Channel.




Most of the people trooping in to celebrate the one week celebration are seen in different nose masks due to the Outbreak of the COVID-19.
See exclusive Photos below..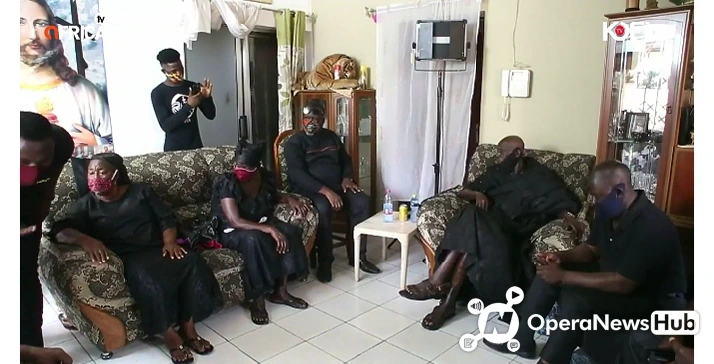 Family gathered to receive mourners.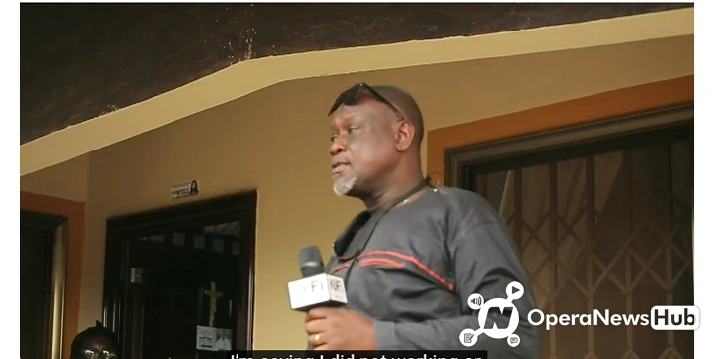 Kwame Sega Kaye's look alike was seen speaking to the media in regards to the COVID rules regarding the event officially.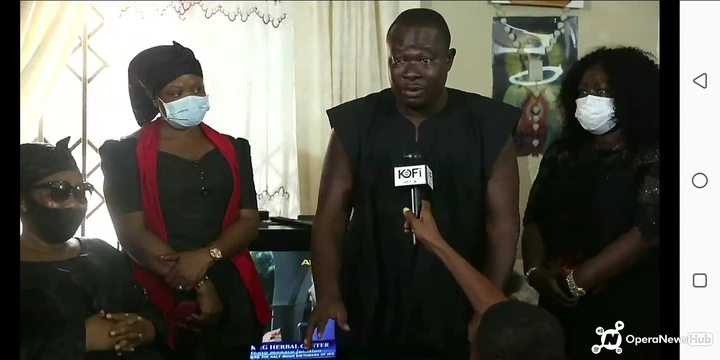 Family spokesman welcoming mourners to the occasion.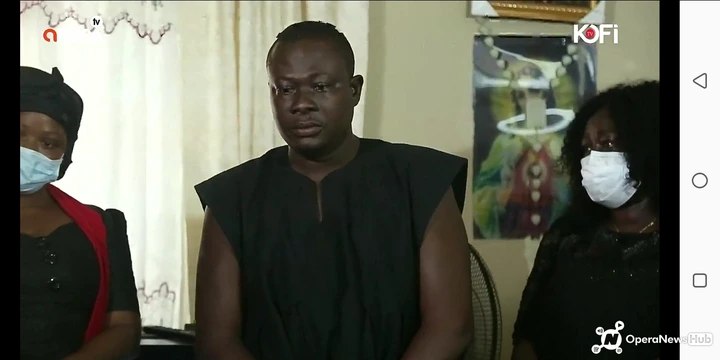 Sad mood after the introduction.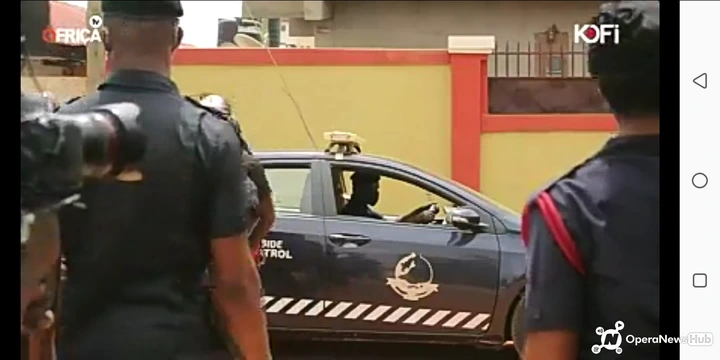 Police presence was felt to protect peace, law and order.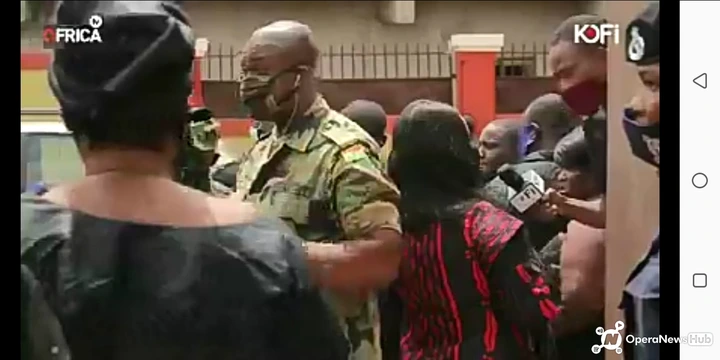 Soldiers were loitering all over to beef up the security.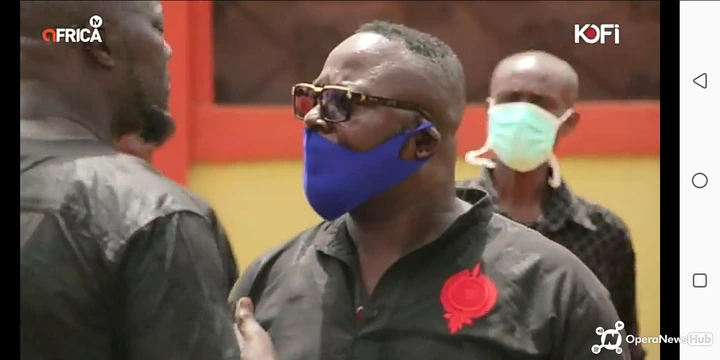 Blue masked mourner popped up.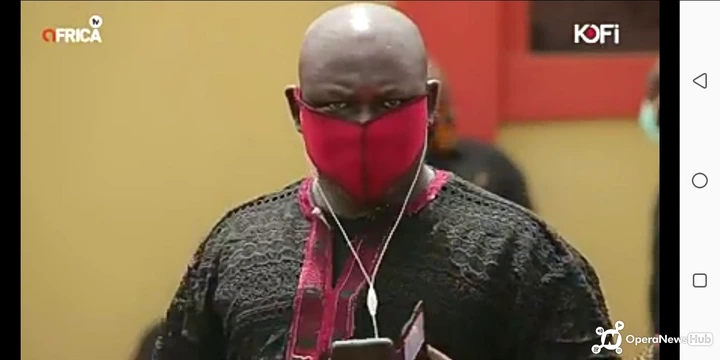 There came the red masked mourner too.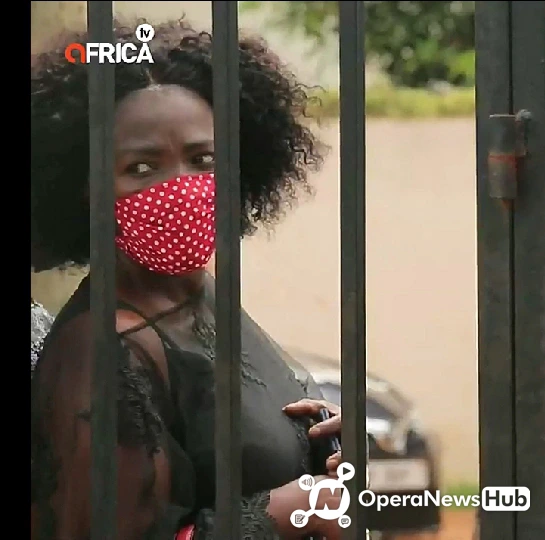 Brokenhearted seeing Bishop Bernard Nyarko's mum cry through the Windows.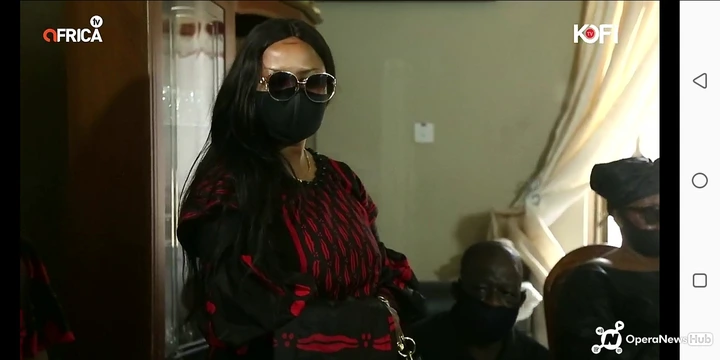 Nana Ana Mcbrown looking classy but sad.Arms folded.Can't believe Bishop is gone.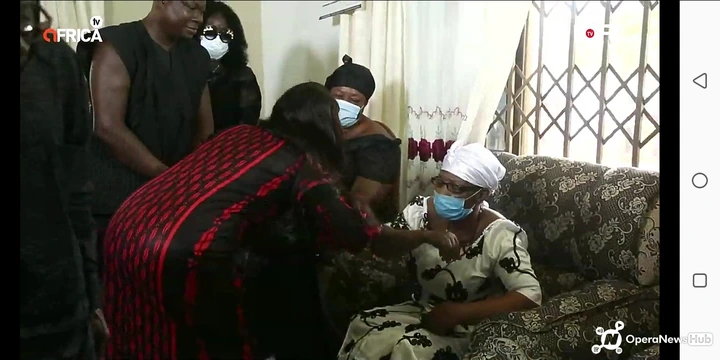 Nana Ana greeting the late Bishop Bernard Nyarko's mum with the elbow. Hmmm.Because of corona, there was no handshake.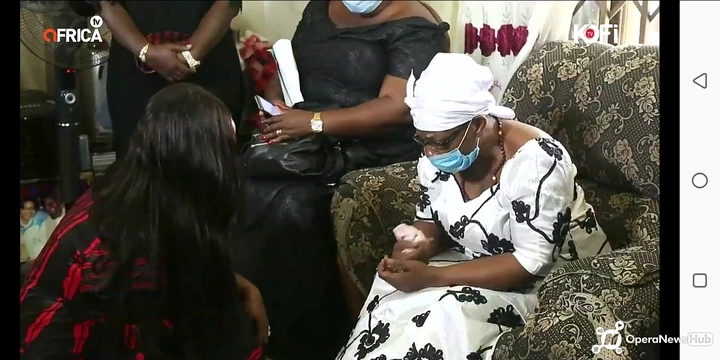 Nana Ama goes down to console Bishop Bernard Nyarko's crying mum.Her gesture depicted she wished she could have hugged and consoled her but no hugging rule was imposed.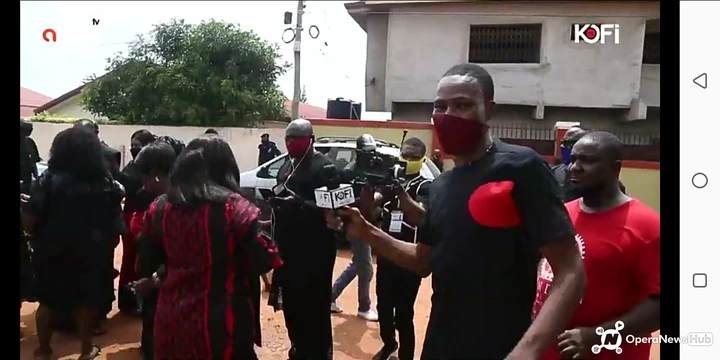 Nana Ama leaving the premises after talking to Kofi Adoma.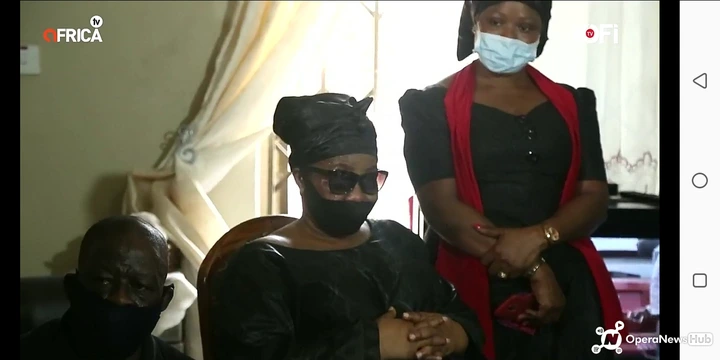 Christiana Awuni .So emotional. Crying in mask.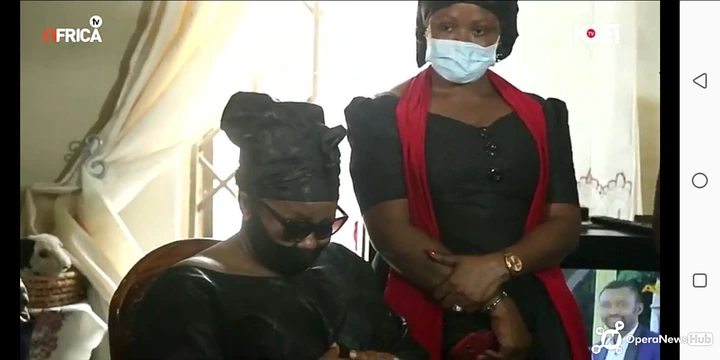 Christiana bowed her Head in sorrow.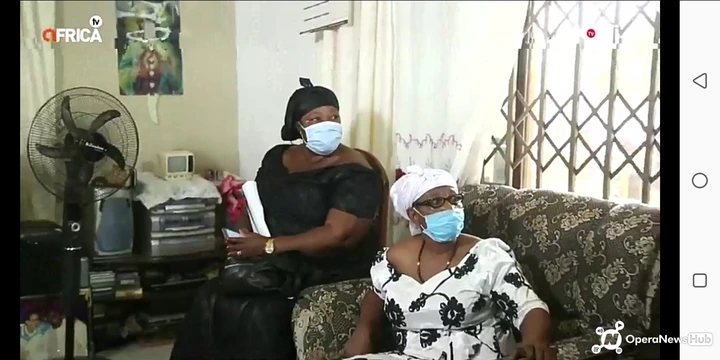 Bishop Bernard Nyarko's mum and sister.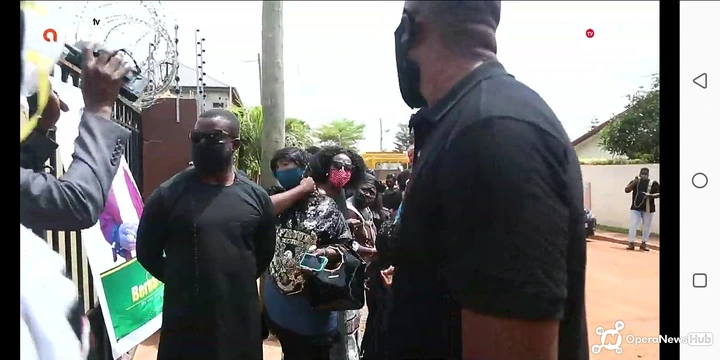 Mourners outside the home.